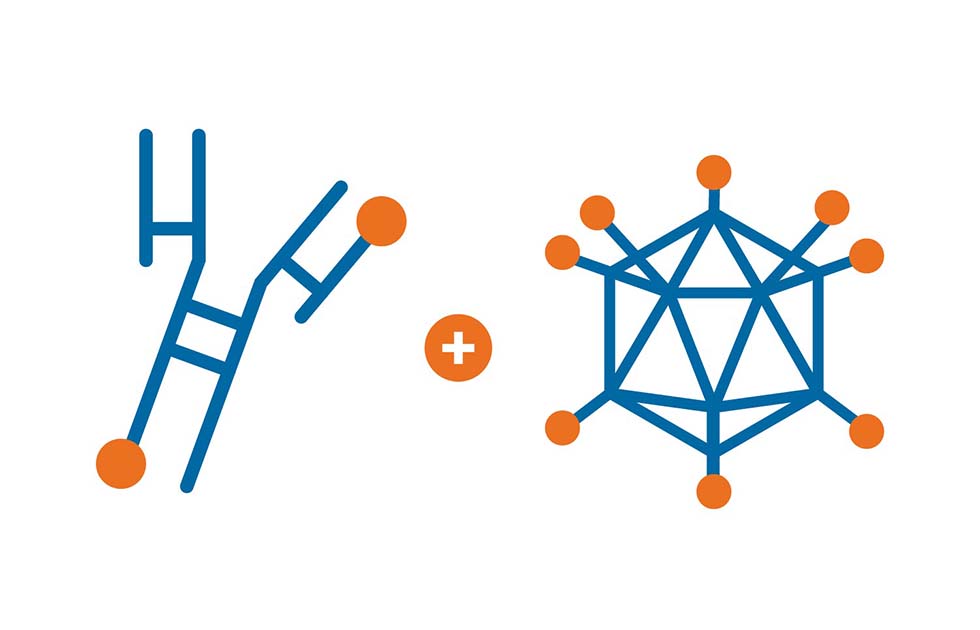 As doctors, we were on the back nine last weekend, working on our slice, and it occurred to us that a good name for a golf magazine, should we ever...
June 2022, San Francisco, California
Poster: The NLRP3 inhibitor and Nrf2 agonist, RRx-001, ameliorates non-alcoholic fatty liver disease (NAFLD/NASH) in rats
June 2022, Chicago, Illinois
Oral Presentation: Inflammation and Immunology: Feature Company Showcase
Poster: Phase 2 pilot trial of RRx-001 as an anti-mucositis agent in head and neck cancer patients treated with chemoradiation (PREVLAR)
May 2022, San Francisco, California
Oral Presentation: Inflammation and Immunology: Feature Company Showcase
Poster: The ABCs of COVID-19 Related ARDS Treatment
Poster: N-VAX, a universal coronavirus vaccine
Poster: RRx-001, an NLRP3 inflammasome inhibitor, ameliorates bleomycin-induced pulmonary fibrosis
November 2021, San Diego, California
Oral Presentation: AdAPT-001, an oncolytic adenovirus armed with a TGF-beta "trap" fusion protein
September 2021, Martinsried, Germany
Abstract: The direct NLRP3 inhibitor and Phase 3 anticancer agent, RRx-001, ameliorates Alzheimer's disease pathology and protects cognitive and emotional function in aged triple transgenic Alzheimer's disease model mice
January 2021, Virtual
Poster: AdAPT-001, a replication competent type 5 adenovirus carrying a TGF-β "trap", reverses resistance to a PD-L1 inhibitor in an immunocompetent mouse model
October 2020, Virtual
Oral Presentation: Results of a Randomized, Open Label, Multicenter Trial Assessing the Safety, Dose and Schedule of RRx-001 (R001) in Reducing Severe Oral Mucositis (SOM) in Patients Receiving Chemoradiation (CRT) for Oral Cavity/oropharynx Squamous Cell Carcinoma (OSCC)
June 2020, Virtual
Poster: Results of a randomized, open-label, multicenter trial to assess the safety, dose, and schedule of RRx-001(001) in reducing incidence, severity and duration of severe oral mucositis (SOM) inpatients receiving concomitant chemoradiation (CRT) for advanced.
Abstract: Phase 2 Expansion Cohort in Colorectal Cancer to Evaluate the Safety and Tolerability of RRx-001 Blood Mix.
Abstract: Phase 1 Pilot Study of RRx-001 + Nivolumab in Patients with Traditionally Non-Checkpoint Inhibitor-Responsive Cancers (PRIMETIME).
Abstract: DCE-MRI Evaluation of Ten Patients with Brain Metastases Treated with RRx-001, a CD47 and PD-L1 Downregulator, in a Phase 1/2 Trial Called BRAINSTORM.
Abstract: A phase 3 trial-in-progress called REPLATINUM that compares RRx-001 + a platinum doublet to a platinum doublet in third-line or beyond small cell lung cancer.
Abstract: Correlation of decreased expression of PD-L1 on circulating tumor cells and clinical benefit in SCLC Patients treated with RRx-001, a CD47 downregulator, in a phase II trial.
Abstract: Phase 1 Study (PAYLOAD) of RRx-001 + Irinotecan in Patients with Advanced Solid Malignancies.
March 2019, Atlanta, Georgia
Abstract: Response to RRx-001 in SCLC is positively correlated with a reduction in CD206(+) HLA-DR(-/low) myeloid-derived suppressor cells
November 2018, Washington, D.C.
Abstract: BETATRAP, a replication competent type 5 adenovirus carrying a TGF-beta trap, reverses resistance to a PD-L1 inhibitor in an immunocompetent mouse model
November 2018, New Orleans, Louisiana
Abstract: Initial clinical and advanced imaging outcomes from a multi-institutional phase 1 dose-escalation trial of RRx-001 plus whole brain radiation for patients with brain metastases
October 2018, San Antonio, Texas
Abstract: Initial clinical and advanced imaging outcomes from a multi-institutional phase I dose-escalation trial of RRx-001 plus whole brain radiation for patients with brain metastases
June 2018, Chicago, Illinois
Abstract: QUADRUPLE THREAT: A phase II trial of RRx-001 followed by etoposide-platinum re-challenge in previously treated small cell lung cancer
February 2018, San Francisco, California
Abstract: Sensitization of neuroendocrine prostate cancer by RRx-001
February 2018, Virtual
Abstract: RRx-001 is a phase III aerospace-derived small molecule that immunonormalizes the tumor microenvironment
October 2017, Cancun, Mexico
Abstract: Radioprotective effects of RRx-001 on the pathophysiology of the hematopoietic system using a murine radiation model
April 2017, Washington, DC.
Abstract: The immunomodulatory anticancer agent RRx-001 induces a vaccine-like interferon response through epigenetic induction of viral mimicry
Abstract: Epigenetic and biological effects of 5-azacytidine and RRX-001 on DLD-1 colorectal cancer cell lines
Abstract: Phase II clinical trial patient responses to the macrophage activating agent RRx-001 correlate to TGF-β pathway activation and markers for fibrosis
April 2016, New Orleans, Louisiana
Abstract: Enhanced uptake and accumulation of temozolomide and irinotecan in orthotopically-implanted gliomas by vascular priming with RRx-001
Abstract: RRx-001 is effective in temozolomide-sensitive and resistant GBM
Abstract: Improved statistical approaches that account for pseudoprogression in preclinical studies of RRx-001 with immunotherapies
December 2015, Orlando, Florida
Oral Presentation: The hypoxia-selective epigenetic agent, RRx-001, triggers apoptosis and overcomes drug-resistance in multiple myeloma cells
November 2015, Boston, Massachusetts
Abstract: RRx-001 combined with anti-PD-L1 antibody increases the complete response rate in a preclinical myeloma model
September 2015, Washington, D.C.
Invited Presentation: Restoring efficacy of immunotherapy treatments in oncology with radical oxygen and nitrogen based epigenetic drugs
September 2015, Atlanta, Georgia
Abstract: RRx-001, a novel epigenetic modulator: Resensitization to previously failed therapy in the ongoing Phase 2 colorectal cancer study, "ROCKET"
May 2015, Toronto, Canada
Abstract: RRx-001 oxidation of redox sensitive protein thiols in tumors measured by Gd-LC7-SH enhanced MRI in preclinical tumor models
April 2015, Philadelphia, Pennsylvania
Abstract: Early results from a phase 2 study of RRx-001, a novel, triple epigenetic inhibitor, showing resensitization to irinotecan in colorectal cancer
March 2015, Paris, France
Abstract: Early results: "ROCKET" a phase II study of RRx-001, a novel triple epigenetic inhibitor, resensitization to irinotecan in colorectal cancer
March 2015, Düsseldorf, Germany
Abstract: Early results from a phase 2 study of RRx-001, a novel epigenetic modulator, show resensitization to irinotecan in colorectal cancer
March 2015, Seville, Spain
Invited Presentation: Early results from a phase 2 study of RRx-001, a novel, triple epigenetic inhibitor, showing resensitization to irinotecan in colorectal cancer
February 2015, San Francisco, California
Abstract: RRx-001, a novel first in class epigenetic modulator, 'episensitizes' colorectal patients to FOLFIRI: Preliminary resensitization data from the Phase 2 "ROCKET" study
Feb 2015, La Jolla, California
Abstract: RRx-001, a novel first in class epigenetic modulator, 'episensitizes' colorectal patients to FOLFIRI: Preliminary resensitization data from the phase 2 "ROCKET" study
October 2014, San Diego, California
Abstract: RRx-001 an EXO-based epigenetic anti-cancer agent in phase 2 clinical trials
Apr 2014, San Diego, California
Abstract: Molecular imaging of RRx-001-induced oxidative stress in Nrf2-luciferase expressing SCC VII tumors in mice
Abstract: RRx-001 inhibits glucose erythrocyte and tumor glucose 6-phosphate dehydrogenase
Abstract: RRx-001 oxidation of redox sensitive protein thiols in tumors measured by Gd-LC7-SH enhanced MRI in preclinical tumor models
February 2014, La Jolla, California
Abstract: Resensitization to previous chemotherapy with the novel hypomethylating anticancer agent RRx-001
October 2013, Santa Clara, California
Oral Presentation: High resolution MS proves that the developmental cancer drug, RRx-001, alkylates the hemoglobin beta chain
May 2013, Kingston, Ontario
Abstract: RRx-001, a hypoxia activated, nitric oxide generating cytotoxic agent: Phase 1 study results
April 2013, Washington, D.C.
Abstract: Preliminary results from an ongoing phase I trial of RRx-001, a tumor selective cytotoxic agent
January 2013, La Jolla, California
Abstract: Antivascular activity of RRx-001 in SCCVII and U87 tumors
Abstract: RRx-001: A novel hypoxia activated nitric oxide generating vascular disrupting agent (VDA)
Abstract: Preliminary results from an ongoing phase I trial of RRx-001, a tumor selective cytotoxic agent
December 2012, Atlanta Georgia
Abstract: Treatment with a novel dinitroazetidine, ABDNAZ, improves nitrite reductase activity of sickle red blood cells
March 2012, Chicago Illinois
Abstract: RRx-001 modulates intratumor blood flow in SCCVII and U87 tumors
December 2011, San Diego, California
Abstract: NO or no NO, increased reduction of nitrite to nitric oxide by modified red blood cells
April 2011, Atlanta, Georgia
Abstract: Disposition of 14C-RRx-001 in rats after a single intravenous administration and in blood from rats, dogs, monkeys, and humans
April 2011, Orlando, Florida
Abstract: Dinitroazetidines are a novel class of anticancer agents and hypoxia-activated radiation sensitizers developed from highly energetic materials'