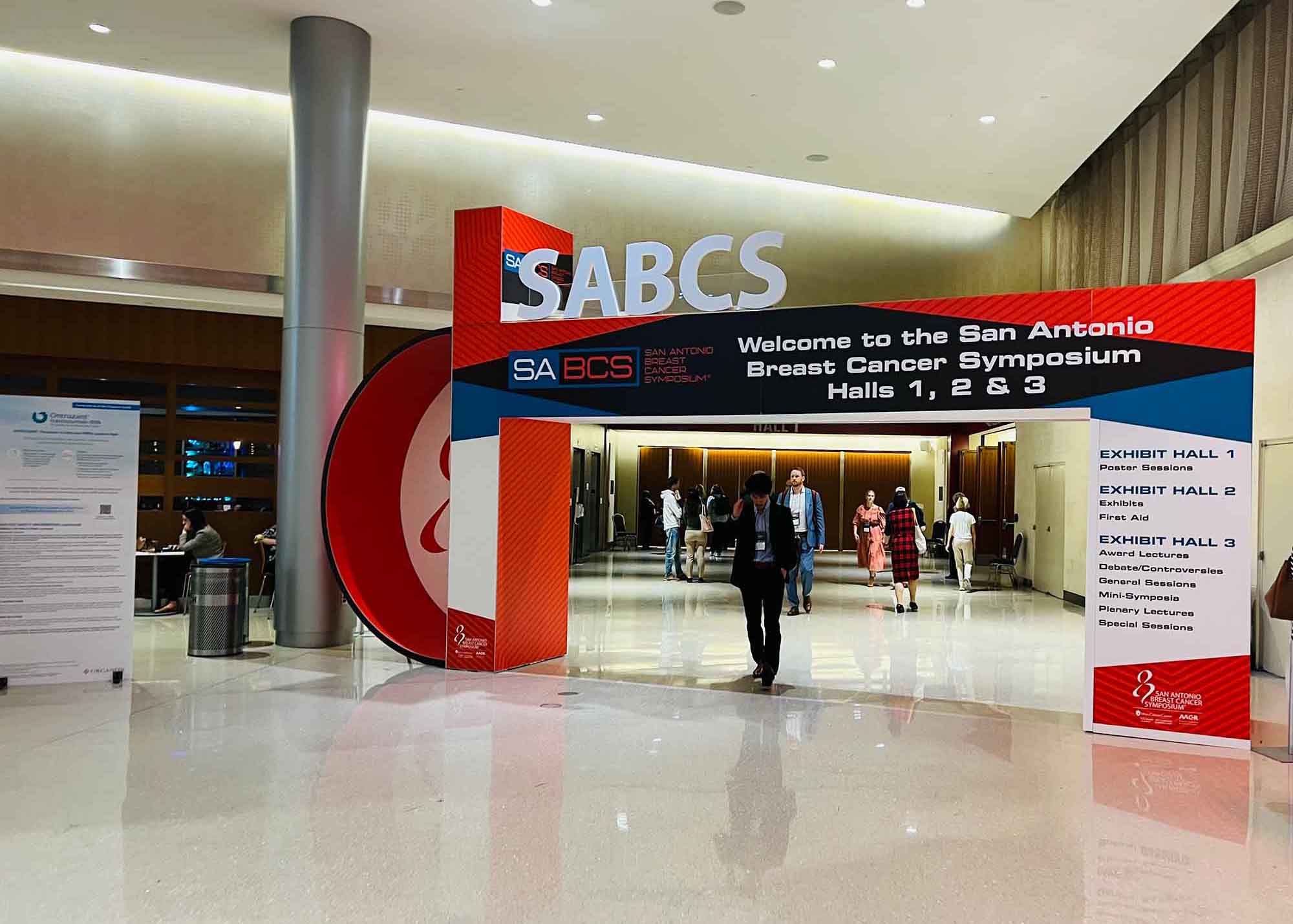 San Antonio is home to the Alamo where in 1836, according to the mythic story, a handful of outgunned and outmanned Texans made a final last stand against a besieging Mexican army during the Texas War for Independence.
In 2022, almost two centuries after the Battle of the Alamo, researchers and clinicians showed their mettle at the San Antonio Breast Conference Summit (SABCS) as they gathered to present the latest developments in the fight against breast cancer. Among the attendees was Dr. Tony R. Reid, CEO of EpicentRx, a co-author of an abstract and a poster on the activity of nanoparticle-encapsulated AdAPT-001 in breast cancer. Also with Dr. Reid in San Antonio was Jaimin R. Shah and Abraham Phung, Ph.D. students in the lab of Dr. Andrew Kummel from University of California at San Diego (UCSD), who helped to develop these nanoparticles alongside fellow Ph.D. student, Tao Dong.
AdAPT-001 is an oncolytic adenovirus currently under investigation in a Phase 1/2 clinical trial called BETA PRIME (ClinicalTrials.gov Identifier: NCT04673942) that is specifically engineered not only to infect and kill cancer cells but also to express a TGF-beta trap. This "trap" binds to and eliminates TGF-beta, an immunosuppressive protein, which cancer cells including breast cancer cells use to hide from the immune system and escape destruction. AdAPT-001 has been dosed in over 25 advanced cancer patients of varying types, including those from breast cancer.
At SABCS, the joint EpicentRx and UCSD poster presented data that nanoparticles 'supercharge' the infectivity of AdAPT-001 for cancer cells, including breast cancer cells, since nanoparticle encapsulation improves the penetrability of AdAPT-001 across cell membranes.
In 2022, an estimated 43,250 women and 530 men will die of breast cancer, and, yes, men may develop and die from breast cancer too so no one is immune—or at least not yet as AdAPT-001 may hopefully make anticancer immunity a reality for both its female and male sufferers.