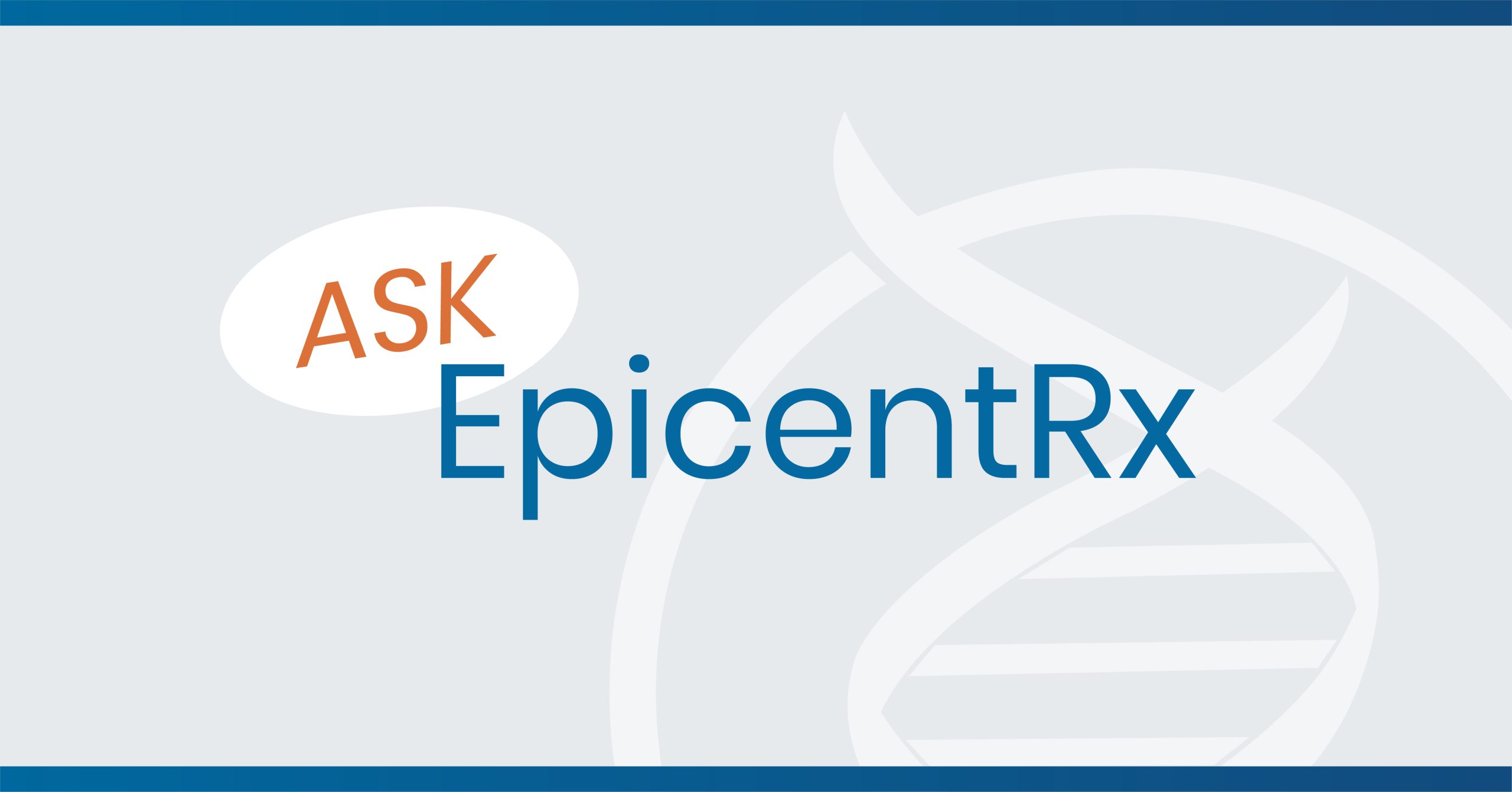 "Hey, hey, it's Q&A".
"You asked and we answered".
Q: How do weight loss drugs from Novo Nordisk like Wegovy, Ozempic, and Rybelsus work? B.H. from Nashville, Tennessee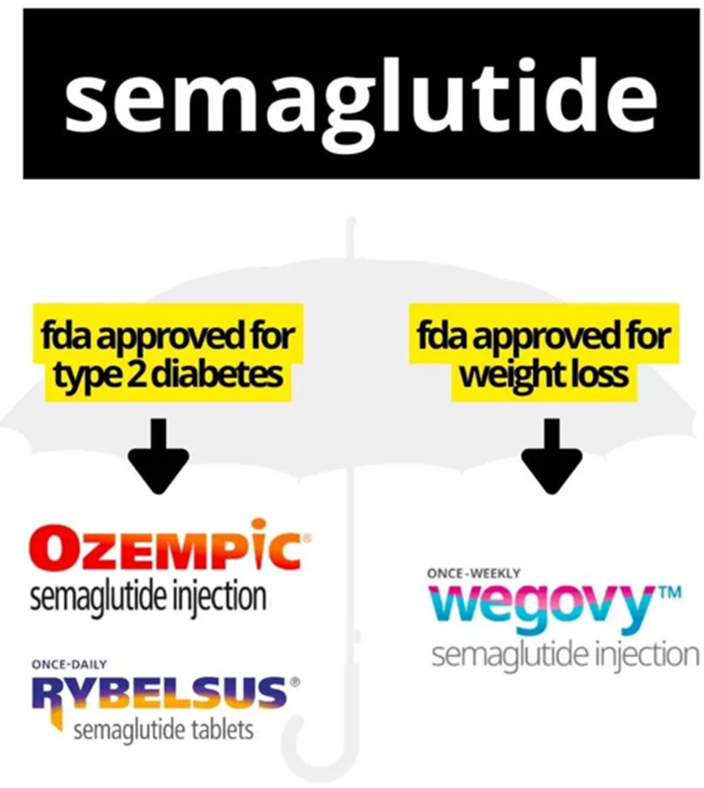 A: Ozempic, Wegovy, and Rybelsus are all semaglutide. Wegovy is approved for weight loss, and it comes in higher doses than Ozempic and Rybelsus, which are approved for the treatment of type 2 diabetes. Like Wegovy, Ozempic is subcutaneously injected once weekly. Rybelsus is the oral formulation of Ozempic.
All three, Ozempic, Wegovy, and Rybelsus are glucagon-like peptide-1 receptor agonists (GLP-1 RA) that lead to fat and weight loss. Sometimes the fat, and weight loss are dramatic, as terms like "Ozempic face", when facial skin sags, "Ozempic finger", when finger and wrist sizes shrink and rings and bracelets fall off, and "Wegovy butt", when rear ends flatten like pancakes, attest to. These drugs mimic the GLP-1 hormone that is normally released in the gut after eating.
The role of GLP-1 is to lower glucose levels. It does this in 3 main ways: 1) it boosts the release of insulin, which increases the uptake of sugar from the blood to the cells, and inhibits the release of glucagon, which raises the concentration of glucose in the blood 2) it slows stomach emptying and increases fullness and 3) it acts on the brain to reduce appetite and cravings. Numbers 2 and 3 are responsible for weight loss, as shown below, circled in green.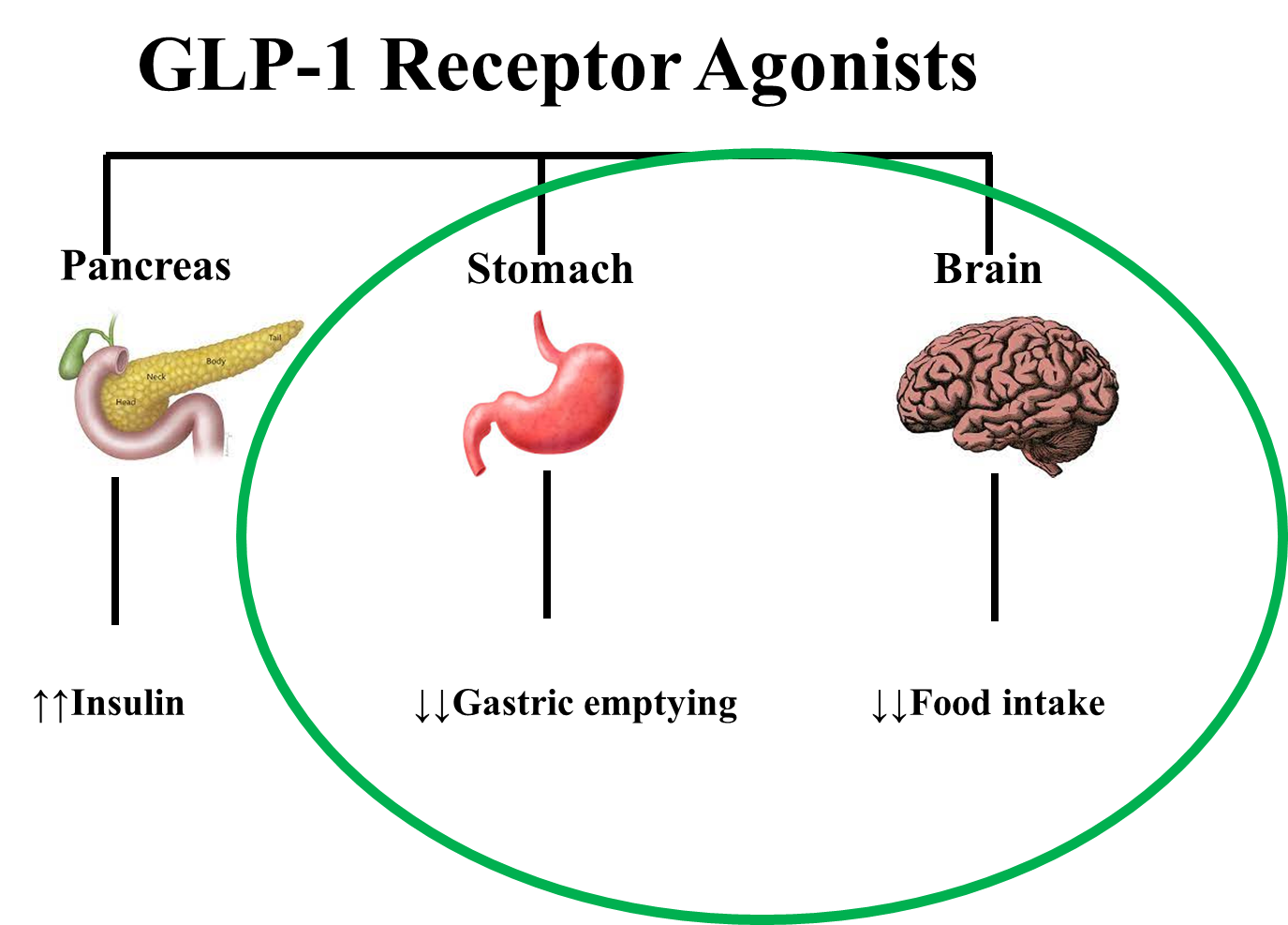 Another GLP-1 agonist is Mounjaro (tirzepatide), which is approved for diabetes, but not yet for weight loss. Mounjaro is even more effective for weight loss than Ozempic.
Email any questions to ask@epicentrx.com.