How many times have we all heard the expression, "There's an app for that"? Chances are, whatever the activity, however common or rare, be it fitness, takeout, reading books on your tablet, air quality, and even popping pimples, a mobile application (app hereafter) is available for it.
Turns out, for EpicentRx, at least, there is even an AP for Human Resources (HR). Her name is Allison Pratt (AP), and she is the head of HR for EpicentRx. Allison is the go-to gal when it comes to non-scientific matters like payroll, sick days, compensation, hiring and firing (aka "onboarding" and "offboarding" in HR lingo), and even scientific ones based on how frequently the CEO, Dr. Tony Reid, all in good fun, calls on Allison to answer esoteric technical questions about viruses and small molecules during company meetings. Good sport and team player that she is, Allison plays along and takes it all in stride, even though her background is in business administration, having graduated from the University of Phoenix with an MBA and a coaching certificate.
An all-around animal lover currently with two beloved ocicats and Japanese koi fish and previously dogs, now deceased, after "super long and happy lives", and eight tortoises, which she subsequently donated to the Desert Tortoise Society, (but, sorry, no turtle doves or partridges in pear trees—we asked), Allison also strongly bonds with people and they with her. Funny story, and case in point, in her first job at Baxter, Allison was called on to fire two employees, which she did. These two employees subsequently started their own company, and their first hire was Allison, as an HR consultant! That's how her long career as a consultant and an HR thought leader started about "100 years ago", according to Allison.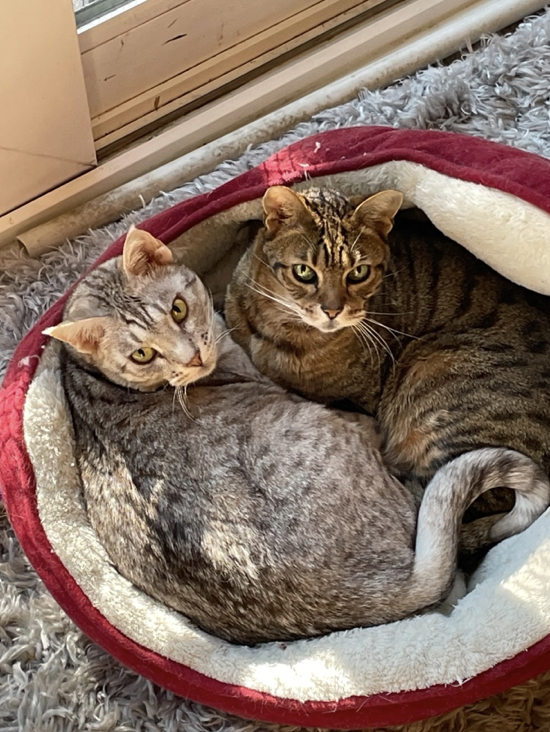 Even though chronologically Allison is not even close to 100, she sometimes feels that old, having developed multi-inflammatory syndrome for adults (MIS-A) after her second COVID booster shot. MIS-A is a potentially life-threatening complication that usually only develops after COVID involving fever, elevated inflammatory markers, and multiple organ system failure from which Allison only recently recovered.
Now back at work full-time, Allison refers to HR as the beating heart of the company because it is responsible for the circulation of vital information, encouragement, and counseling that are needed to sustain employees and key processes across every department in the company. Never was HR so necessary as during the COVID pandemic when remote work became the new normal and changed the whole dynamic between employees and between employees and employers.
Allison is always respectful of the fact that employees are first and foremost people with feelings and emotions that deserve, no matter what, to be treated with respect and empathy; she looks for opportunities to meet up with and get to know them, one-on-one, and to work "confidentially", as she states, through any issues or conflicts that they confront at work.
A proud mother of two and stepmother to one, she enthusiastically discussed the entrepreneurial accomplishments of her children, one of whom developed, you guessed it, an app to order food at stadiums, and one of whom started a business for inspections of fire extinguishers, which seems to resonate with Allison, probably because, like an extinguisher, part of her job is to put out fires at work, preferably before they even get started.